The Company
Amerigo Resources, a forward-thinking company that produces sustainable copper materials from waste, approached BLENDER with a need for a bold, distinct design to convey its unique approach in a crowded market.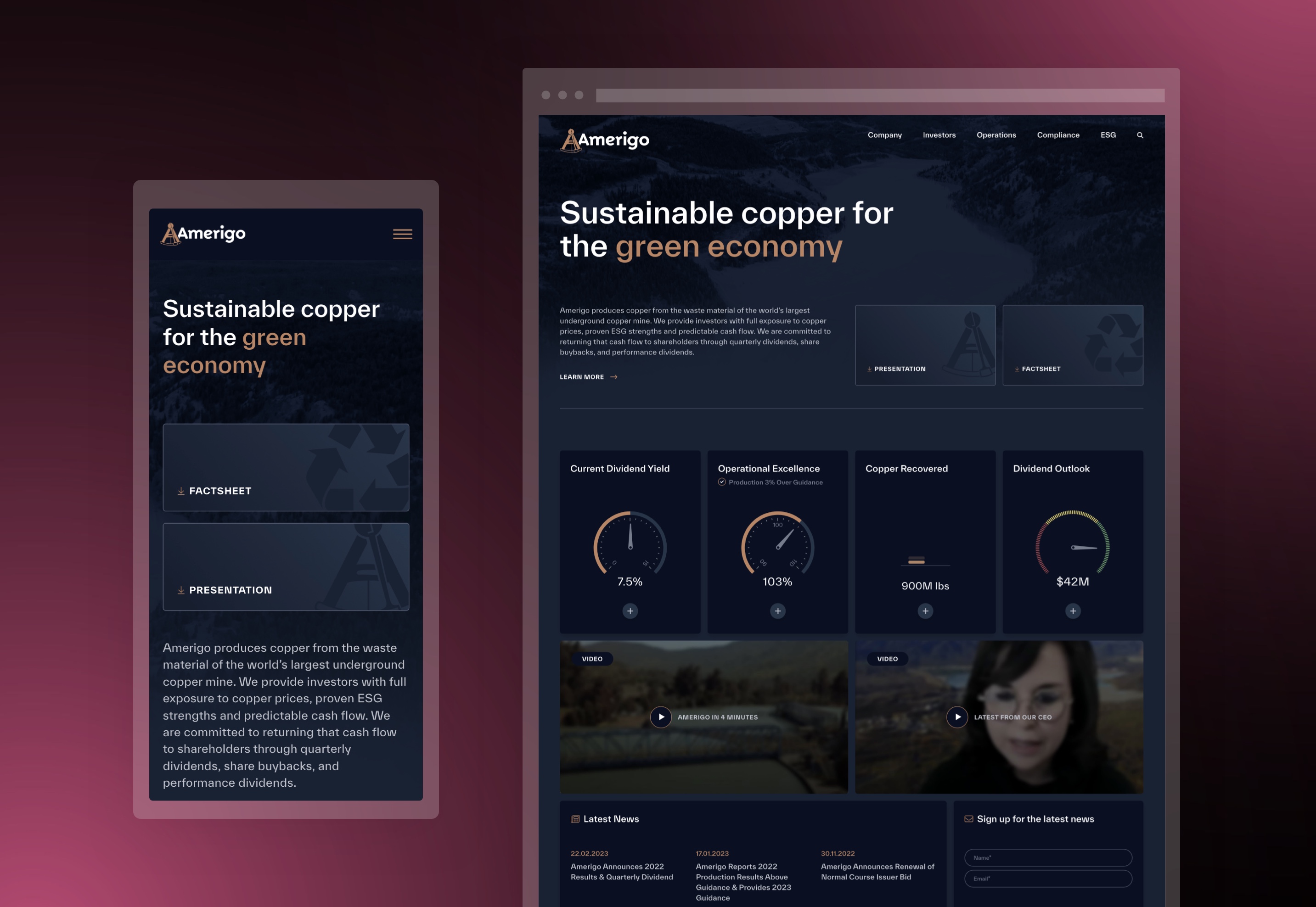 The Situation
Amerigo has been a client of BLENDER's since nearly the beginning. But their old BLENDER-designed website was beginning to show its age, and the company was eager to move in a bold new design direction. They entrusted our team to build a creative new platform from the ground up.

The Solution
The BLENDER team took Amerigo's design identity into new territory, with a new colour scheme, an array of interactive elements to keep the attention of curious investors and an innovative, up-to-the-minute design that truly stands out from the competition.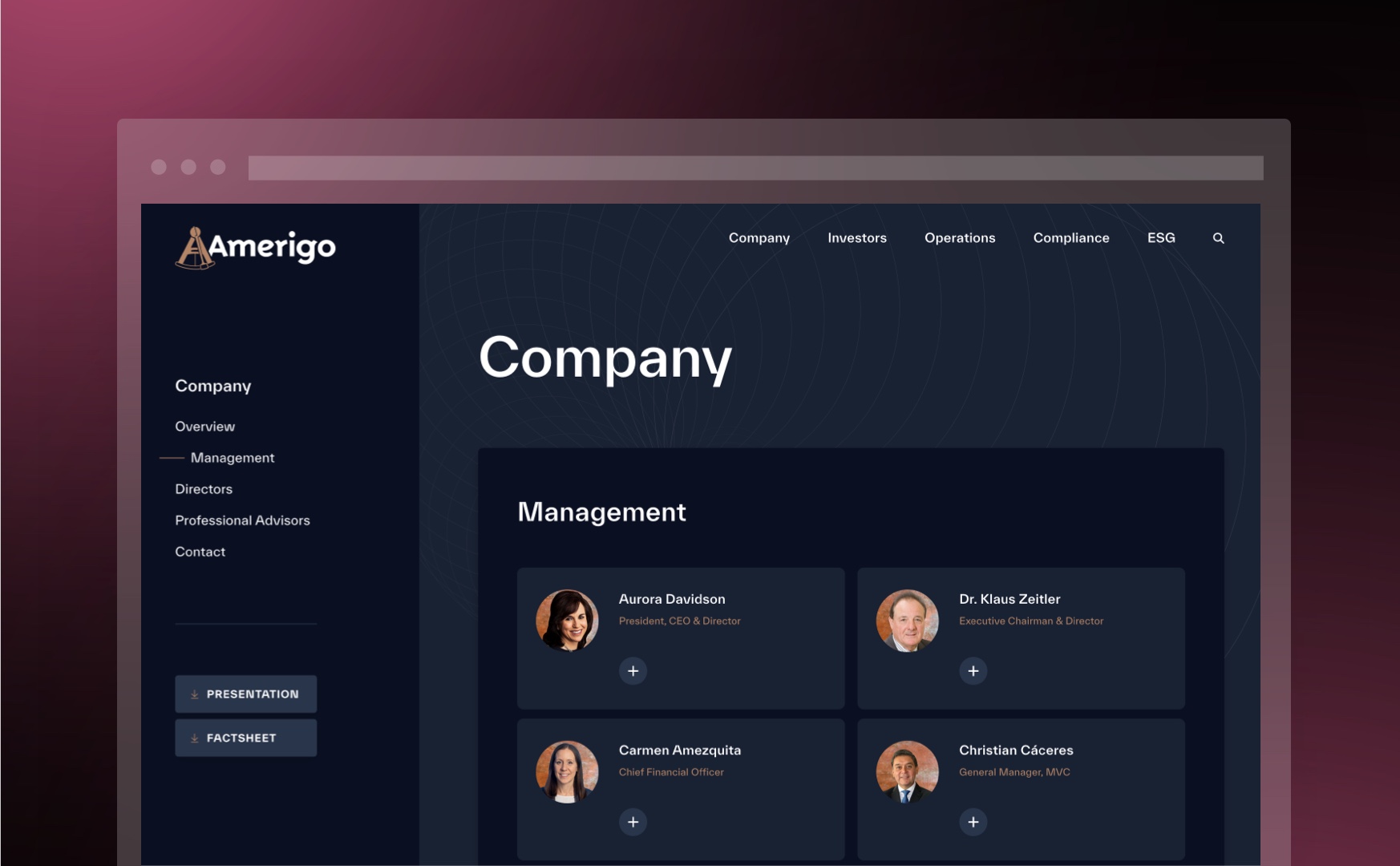 Highlights
Gauges to visually convey dividend yields, production numbers, and other key metrics
---
A unique design that still remained user-friendly
---
Animated elements and dashboards to center what's important
---
A dark colour scheme with a truly one-of-a-kind layout that is still easy to navigate
---
An abundance of interactive elements that spur investor engagement
---
Easy access to essential metrics, investor presentations, and factsheet
---