The Company
As copper producer Taseko Mines continued to grow, it required a new site to better represent its nimble, dynamic approach to mining to investors, while highlighting their award-winning ESG efforts and operational excellence.
BLENDER executed and built a website from the new branding fashioned by Taseko's creative partner, WILL Creative Agency. Together, we built the site into something spectacular.
Once our collaborators' conceptual blueprint was established on a few pages, BLENDER then carried out the remainder of the design throughout the full site. Our team imbued this design with IR best practices and developed the site with a future-forward approach, empowering Taseko with powerful ongoing maintenance and easy updates to keep the site relevant and reflective of the company's needs and industry standards.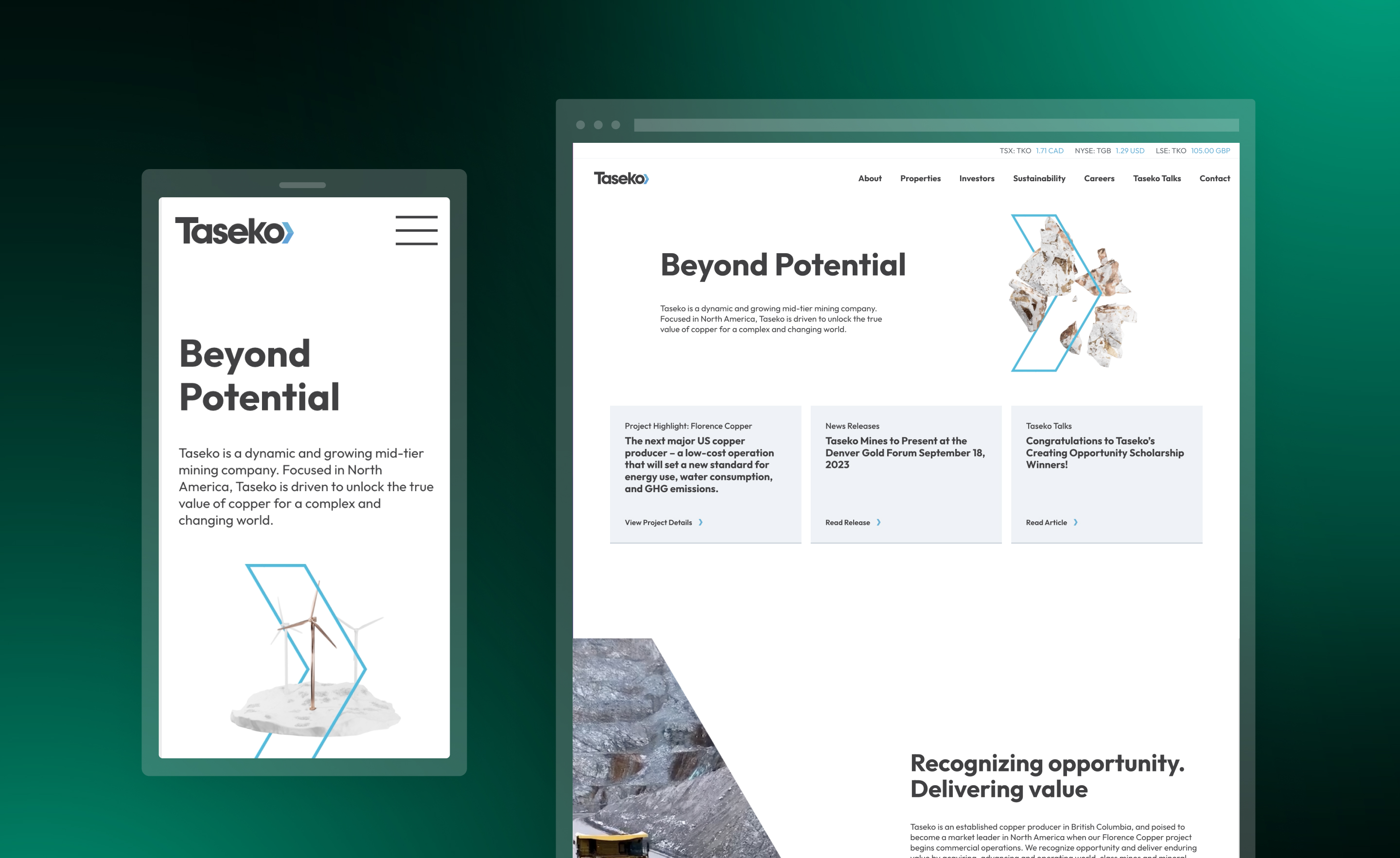 The Situation
Taseko's old site was serviceable but didn't quite make a distinct impression on visiting investors. The company had overhauled its entire visual and brand identity and needed a website to truly allow it to stand apart from its competition.
The Solution
BLENDER incorporated animation, branding, and videography assets from its collaborator, designing the website and bringing the company's complex vision to life. BLENDER's developers really flexed their skills here, transforming static mock-ups into a user-friendly, interactive website that catches the eye and builds trust in the company.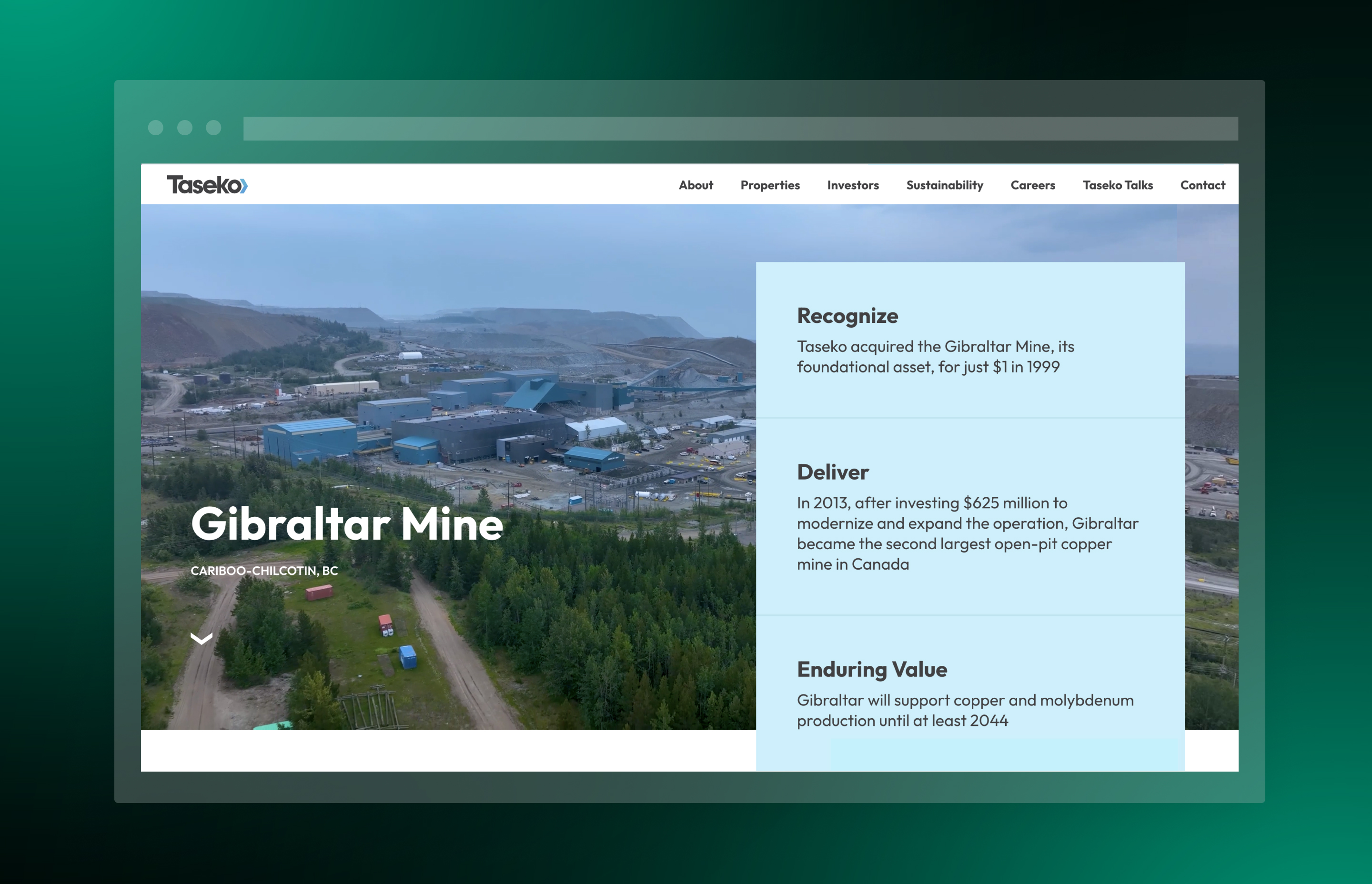 The Taseko team wanted to stand out in a crowded field:
Showcase new brand assets in an innovative and modern way
---
Look and feel different from the typical bog-standard mining company site
---
Spotlight awards for operational excellence and ESG efforts
---
Effectively display imagery and videography in which the team had previously invested
---
Make investor information more visually appealing
---
Highlight the "Taseko Talks" company blog and leverage it throughout the site
---