The Company
U.S. GoldMining Inc. (NASDAQ: USGO) came to BLENDER with a need for a site that connected them to their parent company GoldMining Inc., highlighted their excellent Whistler project, and helped them stand out from competitors—all in place before they IPO'd in April.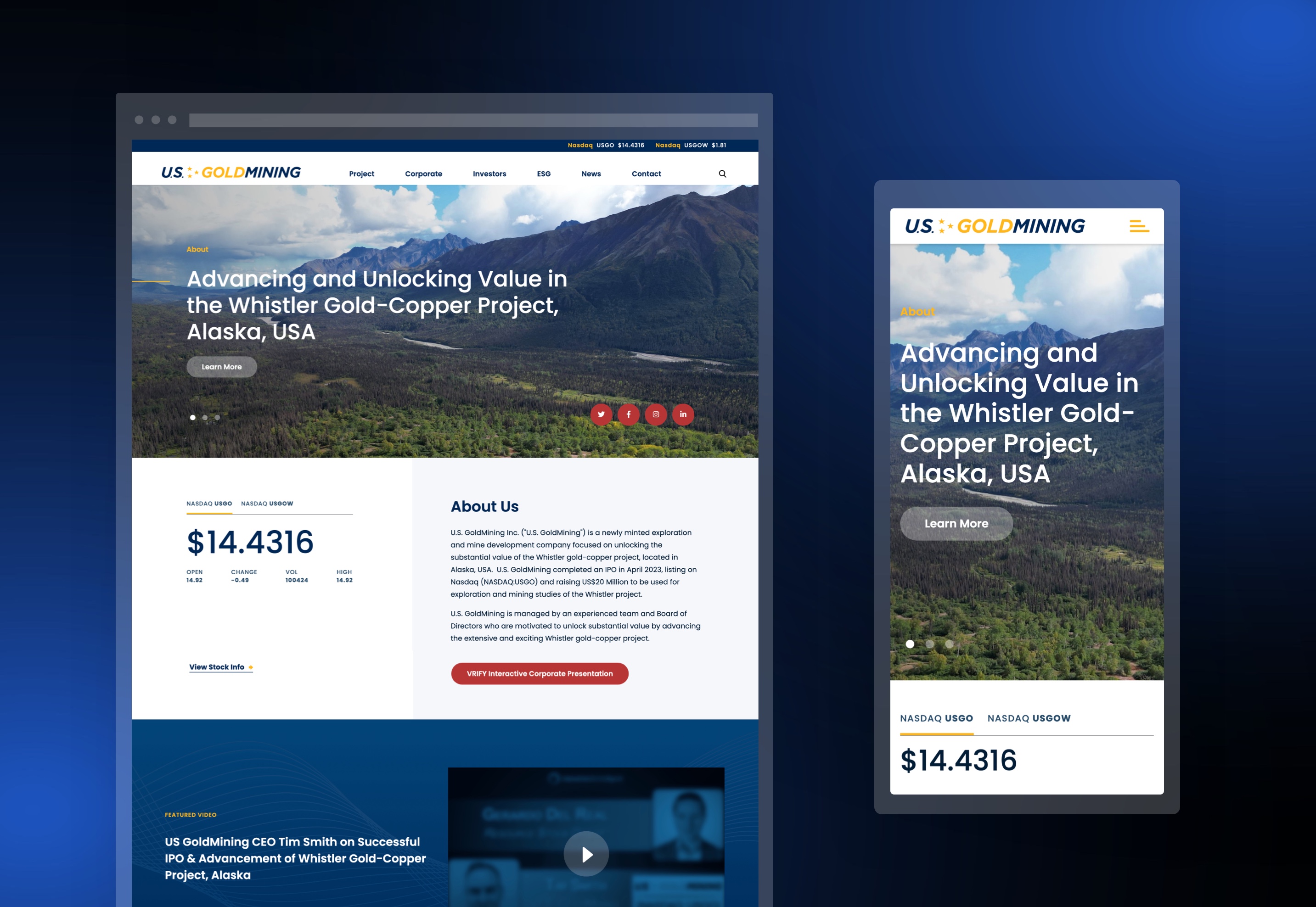 The Situation
The IR team behind U.S. GoldMining has worked with BLENDER across five new companies and three full IPOs. For the team's latest, they needed a website up in time for their NASDAQ appearance, spotlighting their extensive ESG work and stellar flagship project with interactive 3D elements. Above all, the company wanted a standout site on a lean budget in as little time as possible.

The Solution
By implementing a templated design with extensive custom edits, the BLENDER team was able to quickly build a strong platform for GoldMining's success, making the company stand out from the competition on a tight timeline, including a detailed ESG page, a VRIFY deck with 3D project highlight models embedded directly into the site, and more.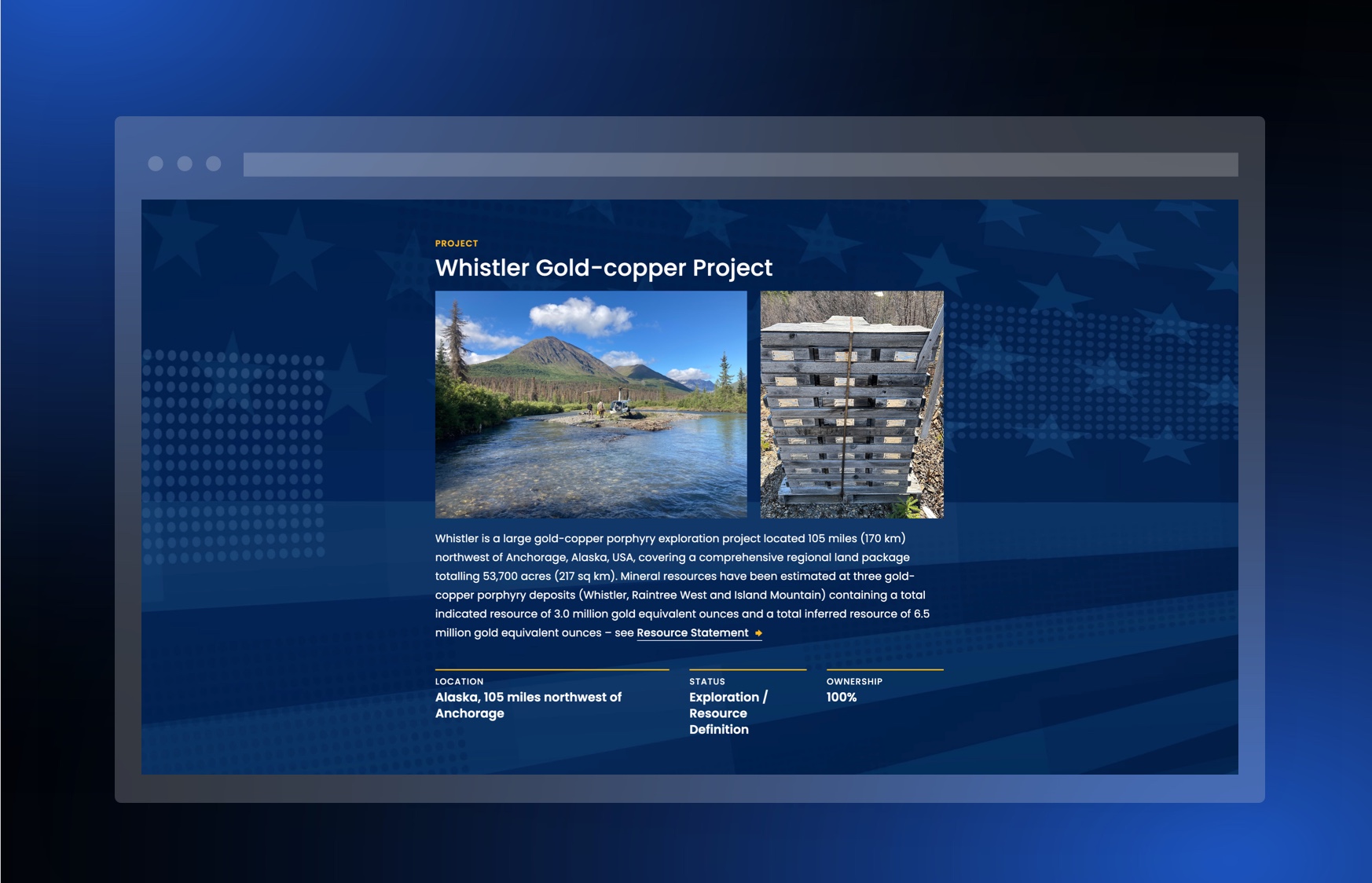 Highlights
Extremely fast turnaround time for the company's IPO on the NASDAQ 
---
Immersive VRIFY deck with interactive 3D project highlights, providing a captivating virtual experience for visitors
---
Efficient project budget management by utilizing a template as a foundation and adding custom elements to make the site unique to the client
---
Detailed ESG page that delves deep into the company's efforts to build stakeholder relationships and address potential environmental concerns
---
Custom project info page that displays vital information in a user-friendly package
---
Featured video on the homepage that drives the investment thesis home
---