Everything You Need for a Successful Company Refresh
If you're in the throes of launching a new company—or just performing a substantial refresh of your business or brand—now is the time to zero in on what makes your investment thesis appealing to investors.
We at Blender have learned from our experience with hundreds of public company launches that it pays to pull your messaging and other key outward-facing components together as early as possible in your journey.
The question is, what does that all entail? What will your company actually need in order to tell its story? What are the key pieces of your investor-facing strategy you should have in place to make sure your company is effective? Here, we've created a step-by-step guide to every investor-facing piece necessary to ensure your launch or refresh is successful— and how to put it all together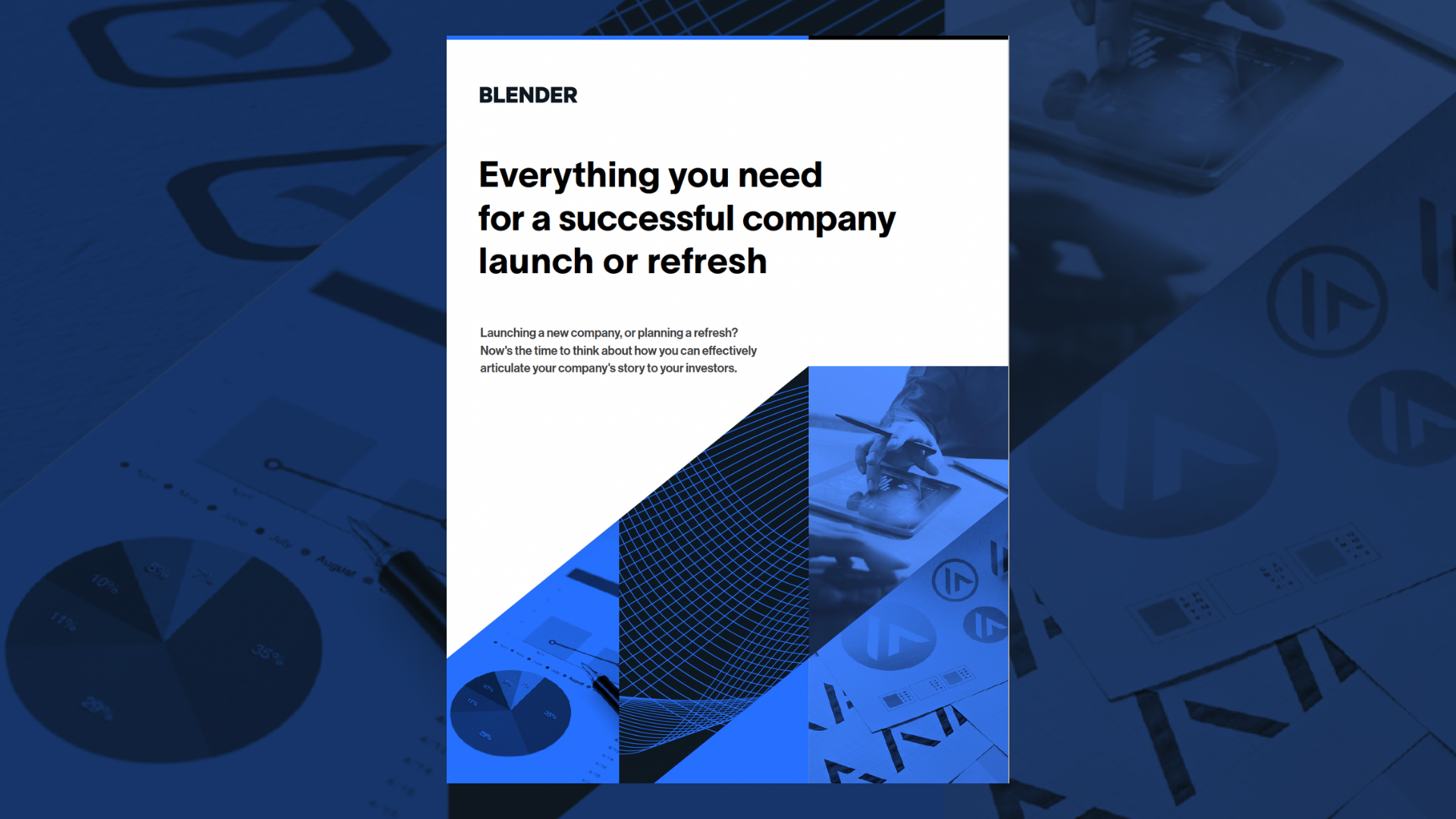 Our step-by-step checklist has everything you need to learn how to:
Pinpoint the best parts of your investment proposition

Create an investor deck

Supercharge your branding

…and much more.
This is a powerful new resource for public companies of all sizes. Even if you're not planning a launch, the tips inside will be useful.